Speciality
There are many events and occasions that you or your business need that special touch. Say it simply with an invitation or shout it from across the room with a banner. Present it as a gift certificate or personalized like a calendar. Your imagination leads the way and we can help make it a reality.
Gift Certificates
Nothing says I want to share this experience with someone more than a gift certificate. We can help you design and produce the perfect gift certificate before your customer requests one.
Funeral Service Folders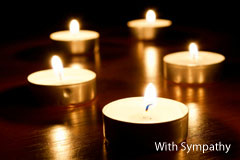 A fitting tribute needs an appropriate service folder to guide and provide a quality keep sake. We know how important these elements are to you and we would like to help.
Menus
From black and white take out menus to full color, laminated dining and wine menus, we can work with your files or design something special that depicts your style and theme.
Stamps (Self Inking, Rubber)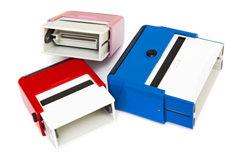 Are you're looking for a self inking or old fashioned rubber stamp for a signature, address or maybe your Deposit Only info? Custom stamps are available in various shapes and sizes. Even in Red, Green, Blue or Black.
Raffle Tickets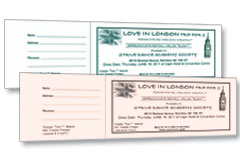 Fund raising can be tough, but a big prize for a minimal donation is still a successful way to generate those needed resources. Set-up, double numbered, perforated, and booked, all for one inclusive price.
Calendars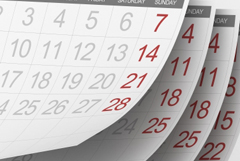 Grand Parents love them, friends and family appreciate them. Custom calendars make a wonderful gift. The pictures change monthly but the memories last a life time.
Signs & Banners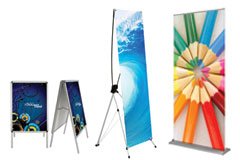 Be seen! We offer colour and black & white banners in a variety of styles and sizes, including vinyl, "A" Frames and pull up signs. Call or contact us for pricing information.
Vinyl Banners*
24 x 36"
24 x 48"
24 x 72"
24 x 120"
36 x 60"
36 x 72"
36 x 96"
48 x 96"
48 x 144"
* Banners come with hemmed edges, grommets in corners.
"A" Frame Signs
- metal frame, 4 mm Coreplast
- 1/s Full color
24 x 18"
24 x 36"
Vinyl Pull Up Sign 33 x 81"
- 1/s full color
- c/w carry case
Vinyl "X" Frame Display 23 x 63"
- 1/s full color, grommets & carry case.
Wedding
We believe that your special day should be preceded by theme based elements. Bring your ideas in and we can help bring them to life or let our professional design team create beautiful and elegant products for you. From invitations and programs to RSVP and thank you cards.
Parking Passes
Your lot, your control. On the dash or from the mirror.
Also available:
Numbering
Laminate
Die Cut